Our Members
Learn more about our members

Crowdpolicy
Founded in 2012, Crowdpolicy has been active within the fields of fintech, govtech – civictech and open innovation. The company's vision, as expressed through the mission statement is to "bridge the gap between Organisations and the Crowd in order to Co-Create the Future". Clientwise, Crowdpolicy's solutions are sought after by local authorities, ministries & other public sector organizations, banks & financial intermediaries, utility providers & other private companies.

Maxyn Tech PC
MAXYN TECH PC, founded in 2013, is providing consulting services in the field of Informatics, as well as tax and accounting.

Dreamlab Cybertechnologies
Dreamlab offers 360 degree ICT services, from design and development of Custom Software, Mobile apps, Telecom Solutions to IoT solutions

MATCH2INVEST
MATCH2INVEST is a boutique consulting company that offers strategic advice to companies, municipalities, organizations and government authorities on how to promote investment activities and transform their business strategy & productive models in accordance with the principles of sustainable development. The company was founded by Prof. Louka T. Katseli in 2017 in order to contribute to the development, funding, licensing and the management of investment and development projects in Greece and abroad.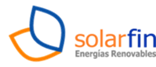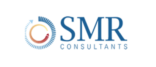 SMR Consultants
SMRC provides consulting services in the fields of development and business planning, IT, technology and administration. At the same time it is active in the field of statistical surveys, financial planning and public opinion analysis.

Aephoria Network
Aephoria.net is a sustainable-business education and incubation program for startup companies operating in Greece.

ΙΟΒΕ
The Foundation for Economic & Industrial Research (IOBE) is a private, non-profit, public-benefit research organisation. It was established in 1975 with the dual purpose of promoting research on current problems and prospects of the Greek economy and its sectors and of generating reliable information, analysis and proposals for action that are non produced elsewhere and can thus be of high value to policy makers in the context of economic policy making.

Hellenic Blockchain Hub
Hellenic Blockchain Hub is a non-profit network of executives from the public and private sector aimed at the dissemination of knowledge on the blockchain – DLT technology. The main objective of HBH as an organization and network is to contribute to the promotion of BDLT technologies and the development of standards and applications in sectors of the economy and society and be a center for knowledge acquisition as well as a platform for dialogue.

Regional Development Institute
The main task of the Regional Development Institute (RDI) is the advancement of the research in all fields of the developmental process. This is achieved by linking urban, local and regional development issues with broader National and EU processes, and by promoting a regular exchange of ideas and experience on a worldwide basis. The Institute is also concerned with the advancement of theory and with addressing current development problems.

Academy of Entrepreneurship
The Academy of Entrepreneurship (AKEP) is a nonprofit organization founded in 2007 by the historical Educational Association of Athens "HFAISTOS". It acts in collaboration with the Federation of Hellenic Associations of Young Entrepreneurs (OESYNE) and aims to contribute to the creation of a healthy business environment for the development of entrepreneurship in South Eastern Europe as well as to support young entrepreneurs' business goals and plans.
Dr. Markos Zachariadis
Professor of Information Systems at Alliance Manchester Business School (AMBS), at the University of Manchester
Professor Markos Zachariadis holds the Greensill Chair of Financial Technology (FinTech) and is Full Professor of Information Systems at Alliance Manchester Business School (AMBS), at the University of Manchester. He is a member of the World Economic Forum's Global Future Council on Financial & Monetary Systems and a FinTech Research Fellow at the Cambridge Centre for Digital Innovation (CDI), University of Cambridge. Professor Zachariadis' research sits at the cross section of economics of digital innovation, financial technology studies, and network economics, and has studied extensively the economic impact of ICT adoption on bank performance, the diffusion of payment networks, and the role of data & standards in payment infrastructures (SWIFT), financial markets (LEI), and digital banking (Open Banking), among other things. His research has been published in top academic journals such as MIS Quarterly and Research Policy and has been awarded the NET Institute Award (NYU Stern Business School) for his study on the economics of payment networks, and the SWIFT Institute, SMS, and GRI Awards for his research on Open APIs and Digital Transformation in Banking. He is also co-author of The Society for Worldwide Interbank Financial Telecommunication (SWIFT): Cooperative governance for network innovation, standards, and community (London: Routledge 2014), and co-editor of The PAYTECH Book published by Wiley (2020).
Prof. Zachariadis is a board advisor, mentor, and international keynote speaker and has been invited from various global organizations to present his research insights, give talks at international events, and judge at international competitions (Bank of England, UK Parliament, World Bank, SIBOS, Money2020, GRI Summit, Microsoft, Bank of Canada/Payments Canada, SWIFT, Innovate Finance Global Summit, Central Bank of Seychelles, Open Banking World Congress, FINTECH Connect, IBM, Financial Times, EY, APIdays, etc.). He was also the organizer of an international conference in London on PayTech innovation which was funded by Gates Foundation, MasterCard, and Capco. As a recognised expert, Markos often shares his work and perspectives with media outlets such as The Times, World Finance, Financial Times' Banker Magazine, Bloomberg, Fortune Magazine, BBC, CNN, The Telegraph, Sky News, Wired Magazine, USA Today, ITV News, The Conversation, among many other.
Prior to joining AMBS, Prof. Zachariadis was Associate Professor in Management Information Systems & Digital Innovation at Warwick Business School, University of Warwick – where he also directed the Executive Education Diploma in Digital leadership – Visiting Professor in Financial Technologies (FinTech) at Ivey Business School, Western University, Research Associate at the University of Cambridge Judge Business School, Visiting Scholar at London Business School, and Research Economist at the Centre for Economic Performance, London School of Economics. He studied economics at the University of Patras, Department of Economics and holds an MSc and PhD from the London School of Economics, Department of Management. Before turning to academia, Markos worked for multinational companies in the technology and financial services sector such as Hewlett Packard Inc. and UBS Investment Bank in Greece, Spain and the UK.
Yannis Charalabidis
Associate Professor at the Department of Information and Communication Systems Engineering, University of the Aegean
Yannis Charalabidis is Associate Professor at the Department of Information and Communication Systems Engineering, University of the Aegean, in Samos, Greece. He is heading the Innovation and Entrepreneurship Unit of the University, designing and managing youth entrepreneurship activities, and is the founding director of the Digital Governance Research Centre, coordinating policy making, research and application projects for governments and enterprises worldwide.
He has more than 25 years of experience in designing, implementing, managing and applying complex information systems, 10 of which in SingularLogic Software Group, leading software development and company expansion in Greece and Europe.
He has published more than 10 books and 200 papers in international journals and conferences, and actively participates in international standardisation committees and scientific bodies. During the last years, Yannis has been teaching as an invited professor at UC Berkeley, TU Delft, Stevens Institute, State University New York, University of Washington, City University Hong Kong, Swinburne University and Wollongong University Australia.
In 2016, he was nominated as the 8th most prolific author in Digital Government, among 10,000 authors of the domain, according with the Washington University survey. In 2018 he has been listed among the "100 most influential people in digital government" by Apolitical Group.
You can follow Yannis Charalabidis on
Christos Kalloniatis
Associate professor in the Department of Cultural Technology and Communication of the University of the Aegean
Dr. Christos Kalloniatis holds a PhD from the Department of Cultural Technology and Communication of the University of the Aegean and a master degree on Computer Science from the University of Essex, UK. Currently he is an Associate professor in the Department of Cultural Technology and Communication of the University of the Aegean and director of the Privacy Engineering and Social Informatics (PrivaSI) research laboratory. He is also a deputy member of the board of the Hellenic Authority for Communication Security and Privacy. His main research interests are the elicitation, analysis and modelling of security and privacy requirements in traditional and cloud-based systems, the analysis and modelling of forensic-enabled systems and services, Privacy Enhancing Technologies and the design of Information System Security and Privacy in Cultural Informatics. He is an author of several refereed papers in international scientific journals and conferences and has served as a visiting professor in many European Institutions. Prior to his academic career he has served at various places on the Greek public sector including the North Aegean Region and Ministry of Interior, Decentraliastion and e-Governance. He is a lead-member of the Cultural Informatics research group as well as the privacy requirements research group in the Department of Cultural Technology and Communication of the University of the Aegean and has a close collaboration with the Laboratory of Information & Communication Systems Security of the University of the Aegean. He has served as a member of various development and research projects.
You can follow Christos Kalloniatis on  
Ilias Savvakis
Chemical Engineer, MBA, MSc
Ilias Savvakis is a Chemical Engineer with an MBA and an MSc in Information Systems. He provides international business consulting – project management services for highly demanding projects of public and corporate sector entities in Greece and abroad, mostly in the areas of Sustainable Development, Local Governance, Human Resource Management, Energy & Climate protection and Internal Audit. At the same time, he provides services at a senior governmental or European level as an expert for:
Council of Europe and Expertise France
He is currently appointed with the responsibilities of the Secretary-General of the municipality of Agios Dimitrios in Athens, Greece responsible for the overall General Management of the city. He is also an associate scientific member of Bioeconomy and Sustainable Development Laboratory at the University of Piraeus, Department of Economics. Since 2010, he is a member of the Arab-Hellenic Chamber of Commerce Board of Directors and the last 6 years he holds the position of the Chamber's Treasurer and member of the Executive Committee.
You can follow Ilias Savvakis on